Taxes is the Nex Spirit from EthosLab's Project Ozone 2 playthrough. He likes jumping off the island.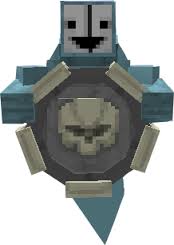 "Who's someone who is really creepy and follows you around?" -Etho
"Taxes don't jump off the cliff!" -Gkoliver
"I see it as him being sad that he can't save you if you die again. Like, he's happy that he's able to help you, but once he revives you once you're vulnerable and he can't help you. And then he's happy once he can help you again." -FifeM
Opinions
MLG  -Taxes FTW (talk) 01:10, February 26, 2017 (UTC)
Ad blocker interference detected!
Wikia is a free-to-use site that makes money from advertising. We have a modified experience for viewers using ad blockers

Wikia is not accessible if you've made further modifications. Remove the custom ad blocker rule(s) and the page will load as expected.